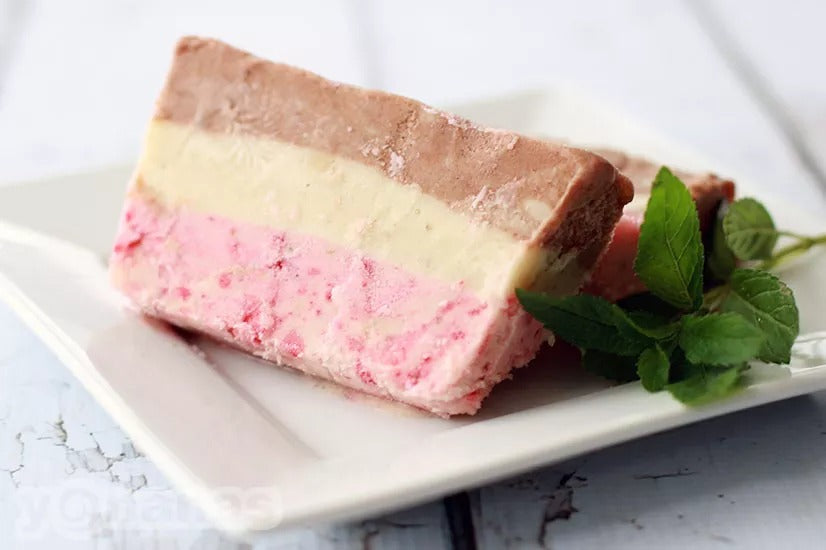 Sweet Strawberries, rich Chocolate, and sweet Bananas combine to create a healthy spin a classic ice cream flavor.
Ingredients
Instructions
1. Slightly thaw your frozen fruit prior to putting through your yonanas maker.
2. Make all three Yonanas flavors: Chocolate Yonanas, Simply Yonanas & Strawberry Yonanas
3. Scoop Chocolate Yonanas into a rectangular cake mold (plastic rectangular or bread pan can serve as a cake mold)
4. With an offset spatula spread Chocolate Yonanas evenly into the mold
5. Scoop Simply Yonanas into cake mold, on top of Chocolate Yonanas and spread into an even layer
6. Scoop Strawberry Yonanas into cake mold on top of Simply Yonanas and spread into an even layer
7. Cover and freeze for a minimum of four hours or overnight
8. To remove from mold, run warm water around the outside of the cake mold. Uncover and set a plate on top of cake/container and flip over. Gently remove mold. Allow cake to thaw a few minutes before slicing to serve.