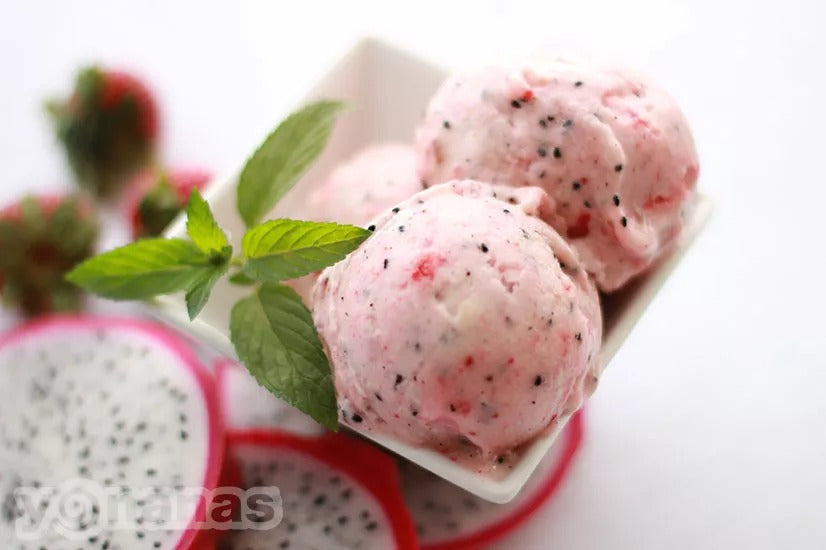 Strawberry Dragon Fruit Yonanas
Vibrant, exotic, sweet dragon fruit is a special treat that your guests won't soon forget.
Ingredients
1. 2 frozen over-ripe bananas
2. 1/4 cup frozen strawberries
3. 1/4 cup frozen dragon fruit (pitaya)
Instructions
1. Slightly thaw your frozen fruit prior to putting through your yonanas maker.
2. Insert one frozen banana
3. Add 1/8 cup frozen strawberries
4. Add 1/8 cup frozen dragon fruit
5. Alternate remaining ingredients