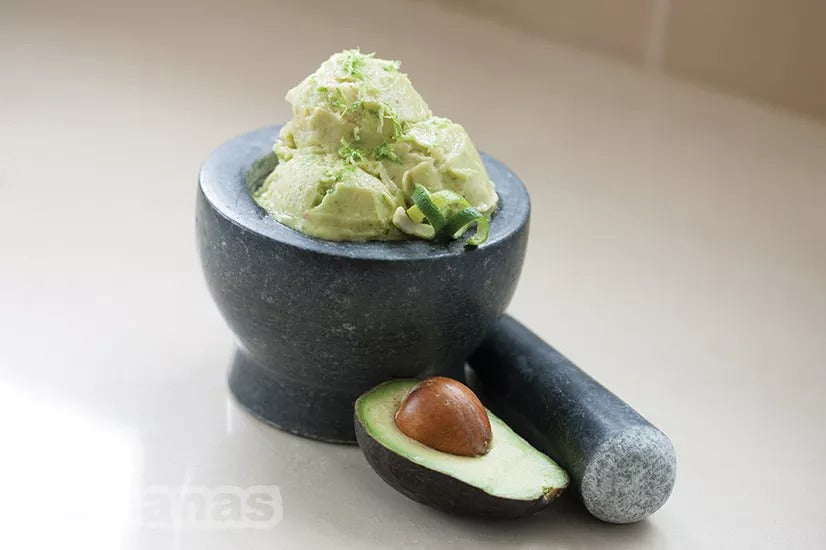 We are bananas for Guacamole! Avocado, Lime & Sea Salt create a festive Yonanas treat.
Ingredients
1. 2 frozen over-ripe bananas
2. 1 cup frozen avocado slices
3. 1 tsp lime zest
4. Sea salt to taste
Instructions
1. Slightly thaw your frozen fruit prior to putting through your yonanas maker.
2. Insert one frozen banana
3. Insert 1/4 cup frozen avocado
4. Add lime zest
5. Alternate remaining avocado and banans
6. Stir to combine and sprinkle sea salt over the top of the Yonanas