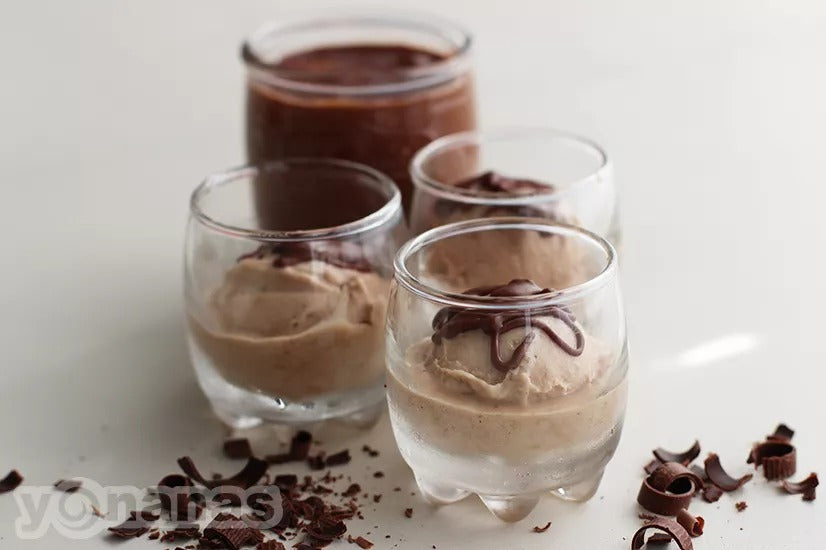 Chocolate Hazelnut Yonanas
Earthy, rich and creamy chocolate hazelnut yonanas will satisfy any chocolate lover and it's dairy-free!
Ingredients
1. 2 frozen over-ripe bananas
2. 2 Tablespoons chocolate hazelnut spread (OR 1 oz. hazelnut chocolate bar)
Instructions
1. Slightly thaw your frozen fruit prior to putting through your yonanas maker.
2. Insert one frozen banana
3. Add 1 Tablespoon chocolate hazelnut spread (or 1 oz. of hazelnut chocolate bar)
4. Alternate remaining ingredients