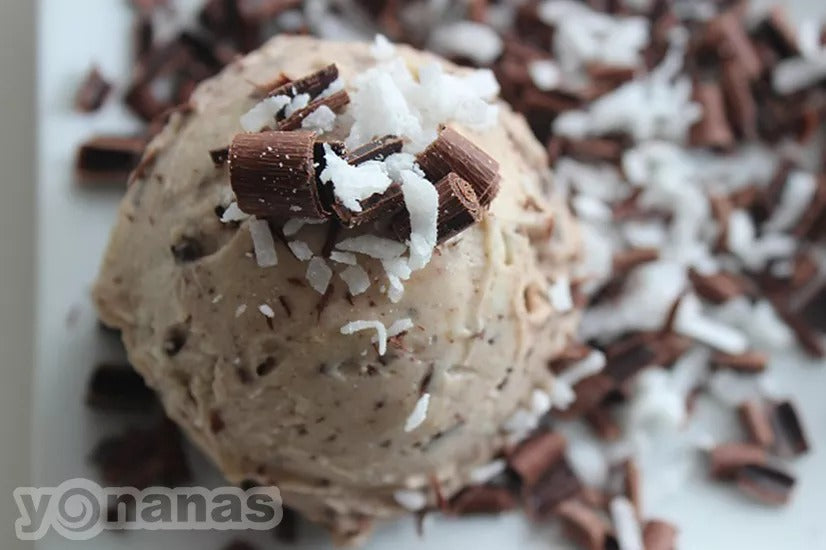 Chocolate Coconut Yonanas
Sweet & Chewy Coconut compliment rich chocolate to make your taste buds think they are on vacation!
Ingredients
1. 2 frozen over-ripe bananas
2. 2 oz. dark chocolate (frozen or room temperature)
3. 1/4 cup shredded coconut
Instructions
1. Slightly thaw your frozen fruit prior to putting through your yonanas maker.
2. Insert one frozen banana
3. Add 2 oz. dark chocolate
4. Insert second frozen banana
5. Sprinkle coconut on top of chocolate yonanas